New Garage Door Technology
12/15/2014
Back To Blog
Technology keeps on evolving and that includes the garage door industry. Years back, there were only a few options of garage doors. Today, not only there are several types and styles to choose from, there are now more advanced safety and security features that you surely will find very useful. One of the most popular is the use of a door opener. This makes it possible to open and close the door without manually doing so. This is convenient, as there's no need to get off the car.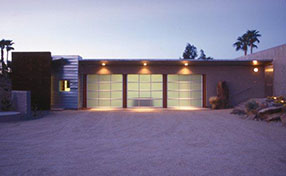 Other technology on garage doors

Aside from door openers, there are other technologies that you may consider getting. One is the door sensor. This provides extra security as it prevents damage to the property and injuries to people. When something or someone is detected by the sensor beneath the door, it will retract automatically preventing the door from hitting the person or object. Another thing to consider is the automatic closer. If you keep on forgetting to close your overhead door, this is the perfect feature for you. Leaving the door open, gives burglars an easy way in your house. If you remembered about the door when you're already far from home, it would cost time to go back and close it. The automatic closer can be set to automatically close the door after a specific period of not being closed.
According to garage door repair specialists, there are now applications that can be used to control and monitor your garage using your smartphone. This means that even if you're away from home, you'll know if someone accessed your roll-up or overhead door. You can also automatically close the door using your phone even from afar. What's even better is that control is not only on your door, but can also be programmed to work with the lights at home.